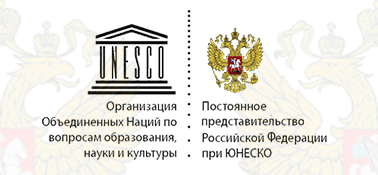 To organizers and participants
of the World Congress on Research
in the field of dance and music culture
of the UNESCO International Dance Council
 (St. Petersburg, April 25-29, 2018)
 Paris, April 25, 2018
     This year, humanity celebrates the 200th anniversary of the birth of the great choreographer, the "patriarch" of the Russian and the world school of classical ballet Marius Petipa. On the initiative of Russia, and with the support of Cuba and Japan the anniversary entered the list of UNESCO's Memorable Dates. And the fact that the World Congress of the UNESCO International Dance Council is once again held in St. Petersburg, today is especially symbolic.
     It was to St. Petersburg in 1847 that a man from French Le Havre arrived a man who was destined to remain here for life and serve for 60 years and serve high art of dance in Russia, becoming the chief choreographer of the Petersburg Imperial Theaters and giving the world a Russian ballet school.
     Marius Petipa managed not only to determine the basics of academic dance, but also to fill the ballet performances with dramatic and moral content. The classical choreography of Petipa has found its continuation in the formation of numerous national ballet schools, of all modern classical dance.
     In the year of the celebration of the anniversary of the great choreographer I am particularly pleased to welcome the participants and guests of the World Congress on Dance Research in St. Petersburg.
     The Forum has become a traditional meeting point for researchers, teachers and masters of dance art. By unifying well-known Russian and foreign experts on the discussion platform, it provides a unique opportunity for a dialogue and cooperation to representatives of the world dance and music culture. Classical ballet is undoubtedly one of the greatest riches of national and world cultural heritage. The contribution of the World Congress of the UNESCO International Dance Council to the preservation of this heritage, the promotion of cultural diversity and the strengthening of interethnic dialogue can not be overemphasized. Today when the world becomes more fragile, this contribution becomes particularly important.
     I congratulate all participants of the World Congress on Dance Research with its opening, I wish you an interesting, seminal work and new creative achievements!

Ambassador Extraordinary and Plenipotentiary,
Permanent Representative of Russia to UNESCO

A.I. Kuznetsov